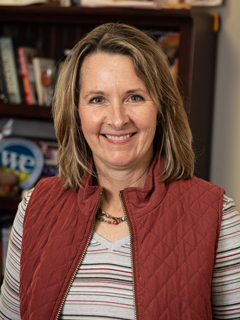 Collette Kaster
Executive Director
A native of northwest Iowa, Kaster holds a bachelor's degree in Animal Science from South Dakota State University and an MS from the University of Nebraska-Lincoln. Prior to joining PAACO, Kaster was senior vice president of quality technical services and hog procurement for Smithfield Foods.
Kaster has long been involved with key industry activities such as the animal welfare committees of both the North American Meat Institute (NAMI) and the National Pork Board (NPB). She has served on NPB's Food Safety and Pork Quality Solutions committees and as a chair of the NAMI Inspection Committee. She was appointed to the National Advisory Committee on Meat and Poultry Inspection from 2001-2003 and is past president of the American Meat Science Association as well as an AMSA Fellow.
Collette, her husband, Dennis, and their two girls, Sam and Sophie, live outside of Kearney, Missouri, on an acreage where they run a small herd of cattle and horses. Outside of work you can find Collette at a softball diamond or volleyball court cheering on her daughters or headed out to the slopes to take in a little skiing.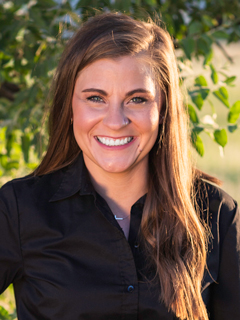 Dakota Thomas
Director of Training
A native of southwest Wisconsin, Thomas was active in her family's cow/calf and crop enterprises. Her passion for livestock led her to South Dakota State University (SDSU) where she graduated with a bachelor's degree in Agricultural Communications and minors in Advertising, Animal Science, Journalism and Marketing. At SDSU, Dakota was a member of the livestock judging team and served as the Executive Chair of the Jackrabbit Memorial Jackpot Show.
Thomas offers a wealth of cattle knowledge and communication background in her role with PAACO. This experience is used as she oversees all PAACO on-site and online training offerings as well as managing the organization's communication efforts.
In her free time, Thomas runs a small photography business, specializing in on-ranch/farm candids and livestock show photography. Along with taking pictures, she enjoys spending time outdoors, working with cattle and attending livestock shows.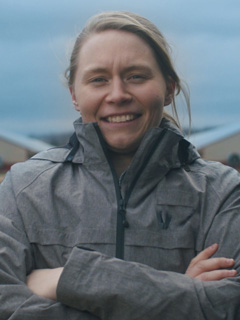 Amelia Woods
Poultry Training Manager
A native of middle Tennessee, Amelia holds a bachelor's degree in agriculture communications from the University of Tennessee, Knoxville and an M.S. in International Agriculture from Oklahoma State University. Amelia has worked in the poultry industry for seven years in both animal welfare and corporate communications.
Amelia supported the animal welfare strategy for the Northwest Arkansas poultry complex which was responsible for over 2.8 million broiler birds a week. Her research experience ranges from broiler wing improvements, pullet livability and transportation stress indicators. She has been PAACO Poultry certified since 2017.
Amelia grew up on a cow/calf farm and was extremely active in the state and national 4-H program. She is a proud sixth-generation farmer and agriculture enthusiast. She currently lives in Northwest Arkansas where her and her husband enjoy kayaking, hiking or just spending time with the cows.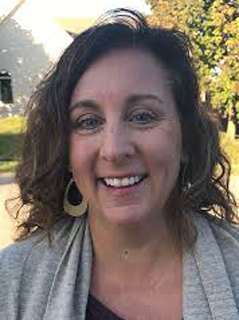 Marjorie Jones
Office Manager
A native of northwest Missouri, Jones grew up in a farming community. She holds a bachelor's degree in liberal arts from the University of Missouri. Marjorie worked in petroleum marketing for seven years before deciding to stay home to raise her children. She is a scheduling master and has served many roles through school associations and clubs.
Jones's high organization and office management skills are, fundamental to PAACO. She makes sure all things behind the scenes are working properly. Jones has spent countless hours learning and refining the process of audit certification, recertification and payments. Many of you have had contact with Marjorie over the years and know how great she is!
Marjorie, her husband Shannon, and their two children, Anna and Sam, live in Kansas City. Marjorie spends her time outside of work watching her daughter show quarter horses and her son play baseball.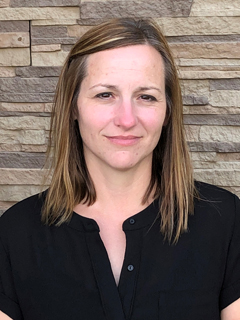 Lora Wright
Training Specialist
Wright began working in the meat industry in 2002 and has a lifetime of production livestock knowledge. Growing up in central Minnesota, she learned an appreciation for agriculture and hard work early in life, doing her part in a family farming operation. After earning her bachelor's degree in Animal Science from South Dakota State University, Wright went on to Colorado State University to earn a master's degree in Animal Science where she focused her research on meat quality and retail meat case surveillance projects.
Wright holds PAACO certification with red meat, swine, poultry and beef feedlot programs, and has been a trainer for all of these. She keeps the auditor certification process flowing with review of the Auditor Performance Reports along with updates to training curriculum and exams as needed.
Wright currently resides in rural Centerville, South Dakota, where she and her husband, Casey, run a small beef cattle herd, sheep flock and hay ground. The Wright family also includes a herd of children – Cullen, Peyten, Tatum, and Griffin.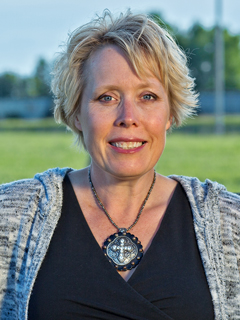 Jennifer Woods
Training Specialist
An animal care and welfare specialist based out of Blackie, Alberta, Canada, Woods obtained her undergraduate degree in Animal Science at Colorado State University and her master's degree in Veterinary Preventative Medicine – Animal Welfare from Iowa State University. She has been working with production livestock since 1993 and has been collaborating with the livestock industry in all aspects of animal welfare and care since 1998. Woods has been a PAACO certified auditor for all five species groups since 2007 and is the lead trainer and developer for Canadian Livestock Transport (CLT) Certification program.
Woods's areas of expertise include euthanasia, animal handling and behavior, animal welfare auditing and assessing (slaughter, farm, feedlot and transportation), livestock emergency response, transportation, and facility design. Jennifer's work has taken her all over North America, across Europe, South America, into Asia and down to Australia. Her work has been used globally to audit, train, and improve farm animal welfare. She currently lives on a farm in Alberta, Canada, where she raises Southdown sheep with her husband, Shawn, and kids, Ellie and Lane.